HOUSE VOYAGE VOL 4. FIRST ANNIVERSARY PARTY
2018/08/18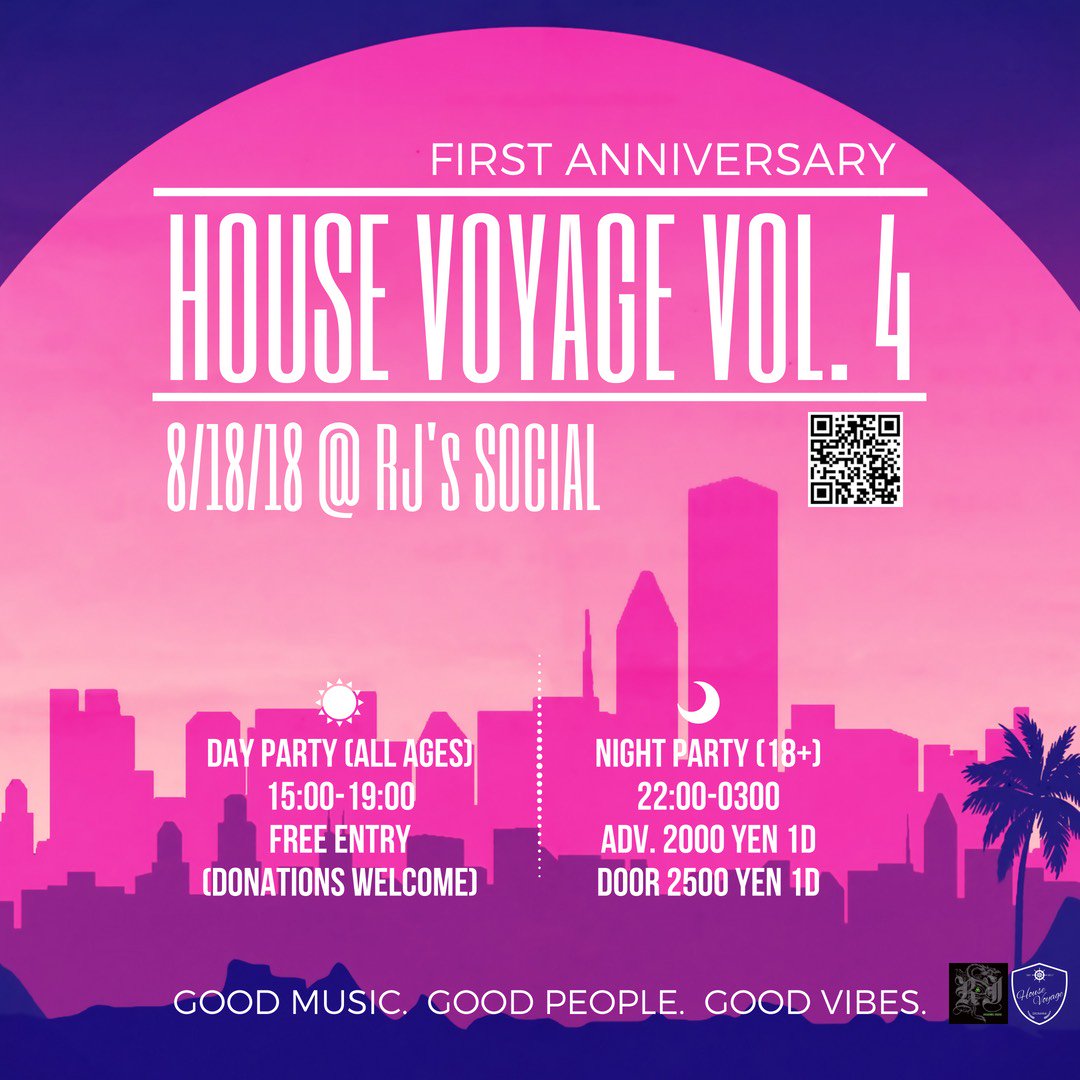 Come join us in celebrating 1 year of spreading good vibes and growing HOUSE MUSIC & HOUSE DANCE CULTURE in Okinawa! We wouldn't have been able to get this far without your support! Here's to many more voyages to come!
■DAY PARTY (ALL AGES, FAMILIES & KIDS WELCOME!)
START:1500
END: 1900
ENTRY: FREE
DJ TIME, FOOD, HOUSE DANCE MINI WORKSHOP//QA with FUTURE (E.O.F.), SHOP/GOODS, DANCE SHOWCASES, CYPHER CONTEST
DAY PARTY DJ TEAM: RANDOM ARTS (Ryota & Hiraki)
——————————
■NIGHT PARTY (18+)
START: 2200
END: LATE
ENTRY: ADV- 2000 YEN // DOOR- 2500 YEN
DJ TIME, CYPHER, SHOP/GOODS, DANCE SHOWCASE, FUN TIME.
NIGHT PARTY DJ TEAM: DJ A-TA, TAKA, & DJ SLAM